Our team of Pastors, Counselors, Therapists, and Mentors work together to build life-giving and life-long relationships serving those who are in need.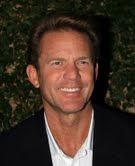 A. Christian Snyder III, PHD-IP, MDIV
CEO, Acts Ministry Inc 
Founder, Acts PTSDheroes.org 
Founder, Good Samaritan News (GSN)
Founder, The Hero Days Golf Tour Ministry
Christian holds a Masters Degree in Divinity; Masters Degree in Pastoral Counseling – Summa Cum Laude, Liberty University Theological Seminary; completed a Masters in Christian Leadership, a Ph.D. in Pastoral Counseling pending matriculation earning a Ph.D. in Ministry Counseling and Psychology, Northwestern University and Theological Seminary, scholastic dissertation (The Christian Solution to PTSD); Bachelor of Science in Business Administration, Northern Arizona University, and holds a Masters Certification in Global Missions and a Masters Certification in Social Media from Liberty University. "Dr C" is not a medical doctor or licensed therapist with reliance on many years of successfully mentoring and counseling the most difficult cases of human trials. Acts is a counseling & mentoring ministry that is in co-operation with but reaches beyond current psychotherapies and psychiatric treatments.
Christian is a past Charter President of Rotary International and a dedicated philanthropist throughout his professional career. He has dedicated his life to funding and servicing this absolute solution to every human trial. 
"Acts had been a calling for many years; but like so many of us that get caught up in the challenges of life only to miss the whole purpose of life.  The secret for any person to feel complete is to serve others.  The change from a focus on self to a trained and practice of serving and mentoring others is a powerful awakening and healing for our heroes with post-traumatic stress and virtually any other human condition.
When we replace those painful memory triggers with hope and purpose we bring healing to our Heroes who suffer from PTSD.  We can teach any Christian PTSD client to become a mentor or lay counselor and bring great purpose for the trauma that would otherwise destroy these great Heroes. The qualification for mentoring anyone with PTSD is when the mentor is also experienced with their own PTSD. Our true credentials for mentoring others begin with our own trials.
The Acts methodology is a long-lost ancient New Testament teaching that psychology, religion, medicine, and science have largely missed. To become completely healed from past trauma, one must become complete. We must address both the physiological and spiritual components of humanity.  When we deny that our DNA is embedded with a soul that needs to serve, then we become just another self-centered creature. We can become introverted and even narcissistic. In our own pain, we become useless towards caring about others and we simply cannot feel purpose without serving others. My PTSD clients actually heal me." 
Casey Fairbairn-Snyder
Executive Secretary 
Acts Ministry Board Member
Minister of CRPS Discipleship
Administration Executive
​"As a research scientist for many years it was rewarding work, yet Acts has given us all greater purpose and with a hope for complete healing to everyone that joins our programs. Welcome, and we are here for you,"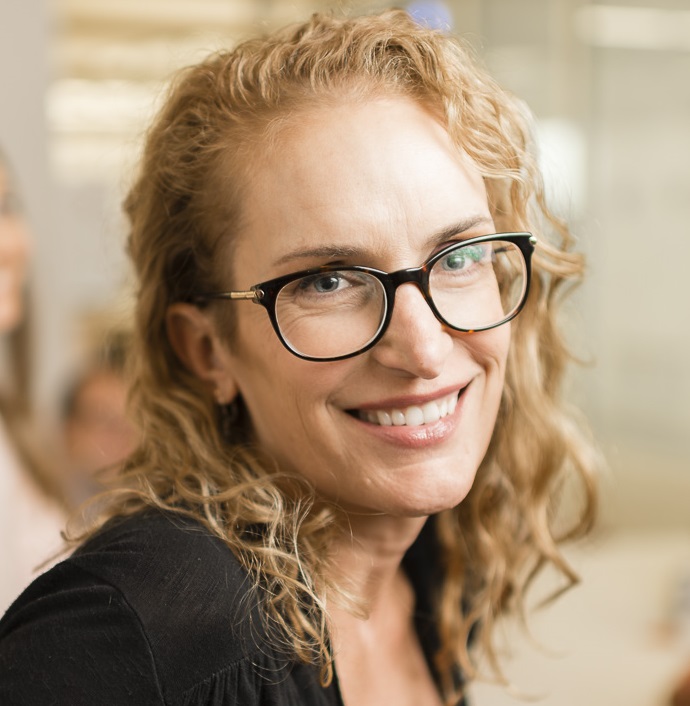 Ken Rustrum
Administration – IT 
Acts Ministry Board Member
Software Developer and founder of Vituramis software consulting firm. 
Ken has prepared the Acts Ministry to go beyond what was first imagined with the proper foresight and planning. Has been with the Acts team for several years. 
Shayn Mitchell 
Media Development
​Shayn Mitchell enlisted in the Army's Delayed entry program at the age of 16 (1996).  At 17 (1997) he was in Bootcamp and at 18 (1998) was stationed in Germany with the 1st Armored Division.  Attached in support of a ranger battalion, he found himself deployed in support of NATO operations in the Balkans in 1998, 1999 and 2000.  As an electronics technician, he kept our countries sensitive equipment operation both in the rear and on the front line.  Shayn suffers from service-connected PTSD and has embodied the mission of PTSD Heroes to help save the 22 – to help ensure that another battle buddy doesn't lose the fight within.
Acts Ministry Legal Team
Steven D. Goodspeed, Partner
Professional Legal Firm: My Church Law Firm 
​
Steven Goodspeed graduated from The University of Oklahoma in Norman, Oklahoma in 1995 with a Bachelor of Arts in Letters (with Distinction) and earned his dual-degree Juris Doctor and Masters in Business Administration from The University of Oklahoma College of Law and Price College of Business in Norman, Oklahoma in 1999. Steven has been a member of the National Association of College and University Attorneys, specializing in the legal needs of private Christian schools and colleges and served as in-house General Counsel and Director of Human Resources for Southwestern Baptist Theological Seminary in Fort Worth, Texas for over three years. Steven also served at a nonprofit substance abuse and gang violence prevention nonprofit organization right after college as a research analyst working on emerging drugs and their impact on various community groups. This varied experience serving directly on staff at nonprofit organizations informs a practical, efficient, and solution-focused approach to serving nonprofit clients at a high level with an understanding of your real-world, practical and ministerial considerations with the legal issues being addressed.
"If you need a lawyer and servant of the Lord, Steven Goodspeed will become that blessing you are looking for." Pastor Christian
Acts Ministry Accounting Firm,
501 C (3) Administration, & Non-Profit Consulting 
The Acts Organization has retained this top IRS regulations and financial firm for over 7 years utilizing their 25 years of experience managing hundreds of 501(c)(3) non-profit organizations. 
​Acts has maintained a perfect state of compliance with zero complaints since 2014. Please feel free to reach out to us for any questions or concerns.
Be confident that your donations and support will help save lives and is fully tax-deductible in accordance with all IRS 501 C (3) regulations.
PROGRAM SERVICES
76%
YOUR DONATIONS HELP SAVE LIVES
ADMINISTRATION & MANAGEMENT
24%
UNDER 25% ADMINISTRATIVE COST
PROGRAM SERVICES
76%
YOUR DONATIONS HELP SAVE LIVES
ADMINISTRATION & MANAGEMENT
24%
UNDER 25% ADMINISTRATIVE COST
HERO DAYS OUTREACH
1200+
OVER 12,000 HERO DAYS HOSTED
TOURNAMENT OUTREACH
500+
OVER 500 TOURNAMENTS HOSTED
HEROES SERVED
10000+
OVER 10,000 HEROES SERVED
PROGRAM SERVICES
$5,000,000+
OVER $5,000,000 INVESTED IN SAVING LIVES
HERO DAYS OUTREACH
1200+
OVER 12,000 HERO DAYS HOSTED
PROGRAM SERVICES
$5,000,000+
OVER $5,000,000 INVESTED IN SAVING LIVES
HEROES SERVED
10000+
OVER 10,000 HEROES SERVED
TOURNAMENT OUTREACH
500+
OVER 500 TOURNAMENTS HOSTED